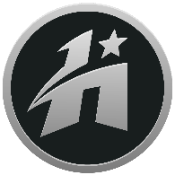 HISTAR.io $HST
$0.0000000087
Network: Binance Smart Chain (BSC)
0x49af2a44e8fea950e90a93dfae0b3a766cad5990
PLEASE LOGIN TO VOTE
Status:
listed
Votes for listing:
500/500
Total Votes:
1,408
Join Airdrop Campaign
What is HISTAR.io ?
We dedicate our pleasure in launching HISTAR to all Binance lovers by listing Tokens to Binance Smart Chain and Binance Launchpool.
HISTAR has several excellent features, including:
-REWARD HOLDERS
60% of all Fees and profits from the ecosystem will be distributed among token holders monthly.
-BUY-BACK & BURNING
We have implemented a buyback and burn program. Every month we buyback tokens with 60% of ecosystem profits and we burn them quarterly.
-GOVERNANCE TOKEN
Token holders have the ability to vote and decide on what direction the token and project should take.
-LIMITED SUPPLY
HST will be limited in supply (12 MILLION Tokens). Never to be minted again, with less than 3 million circulating and will be reducing constantly.
HST REWARD ECOSYSTEM WILL BE THE MOST ADVANCED DECENTRALISE DIGITAL ECOSYSTEM. IT IS YOUR BUSINESS, IT IS MY BUSINESS AND IT IS OUR BUSINESS.
Name: HISTAR
Symbol: HST
Type:
BEP-20
Platform:
BINANCE SMART CHAIN
MAX Total Supply: 12.000.000 Tokens
Initial Liquidity : 1 BNB
ROADMAP:
STAGE 1
TECHNICAL CONSULTATIONS AND PREPARATIONS
STAGE 2
DEVELOPMENT OF TOKENOMICS AND ECOSYSTEM.
STAGE 3
CREATION OF TOKEN
STAGE 4
EXCHANGE LISTING ( PANCAKE SWAP )
STAGE 5
PUBLIC SALES AND MOBILE WALLET DEVELOPMENT.
STAGE 6
TOP EXCHANGE LISTINGS - ECOSYSTEM SERVICES DEVELOPMENT - WORK IN PROGRESS ON DEBIT CARD SERVICES.
STAGE 7
EXPANSION OF ALREADY LAUNCHED SERVICES AND MORE SERVICES DEVELOMENT...
Share
HISTAR.io ( HST ) price today is $0.000000008782696. HST price is up 40.19 % in the last 24 hours.
COMMENTS
NEWS
HISTAR.io has no news for the moment !
VOTE RANK LIST
Rule get rank vote on CoinAlpha
❖ Rank Red Beryl : 500 - 999 votes.
❖ Rank Emerald : 1,000 - 1,999 votes.
❖ Rank Ruby : 2,000 - 4,999 votes.
❖ Rank Pink Diamond : 5,000 - 9,999 votes.
❖ Rank Jadeite : 10,000 - 19,999 votes.
❖ Rank Blue Diamond : > 20,000 votes.